What to do when it shows a problem on Floor Spring?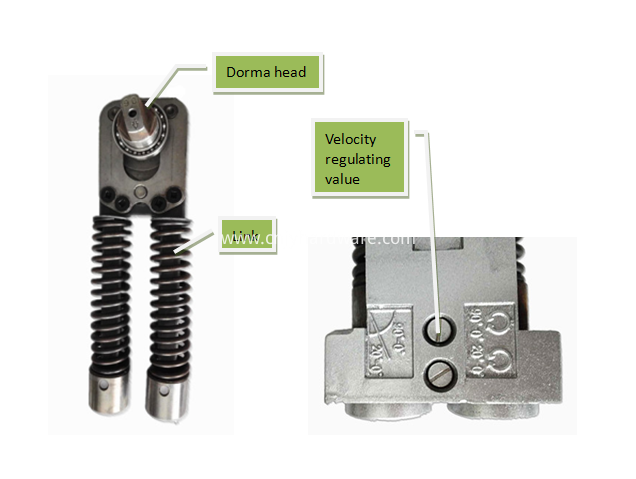 FAQ
1. Will it be Oli leakage?
All the main body has been tested, only 3%-5% will be oli leakage. Pls make sure install dustproof cover in case of too much dust that make oli leakage.
2. What happened with noise?
(1) The link is not fixed or not parallel, it will cause noise sound when the door touch the dustproof cover.
(2) Check the top pivot and bottom pivot if it is vertical and in the same line.
(3) Check the Patch Fitting if it fits the head of floor spring, normally, Dorma head will insert into 10-11mm, Mab head will insert into 14mm. If insert to much or too short, will cause noise.
3. Closing speed too fast or too slow?
The reason is due to big temperature difference between the viscosity of hydraulic oil change by the movement. In that case, open the floor spring cover to adjust the closing speed. Speed 1: 90°- 20°, speed 2: 20°- 0°. Our velocity regulating valve is brass, not iron, not easy be rusted.
4. Two doors are not in the same horizontal plane?
Please open the floor spring cover, check the fastening screw if it's tight enough, do some adjustment if needed. Main body container must stuff up with concrete in case of instability.